PHCC Membership
PHCC gives you the power to succeed because WE MEAN BUSINESS.
Exclusive Business-Building Benefits
PHCC membership is a risk-free investment in the success of your business…guaranteed to improve your bottom line! Get the business and technical "know how" to be successful in an increasingly competitive market…with over 250 education and training options and online resources for you and your employees.
Refresh your skills and knowledge—and network with your peers—at live events around the country and in your local area.
Enjoy the convenience of online training and searchable business management resources available 24/7/365.
Meet other PHCC members at national, state and local events for advice, support, and more business.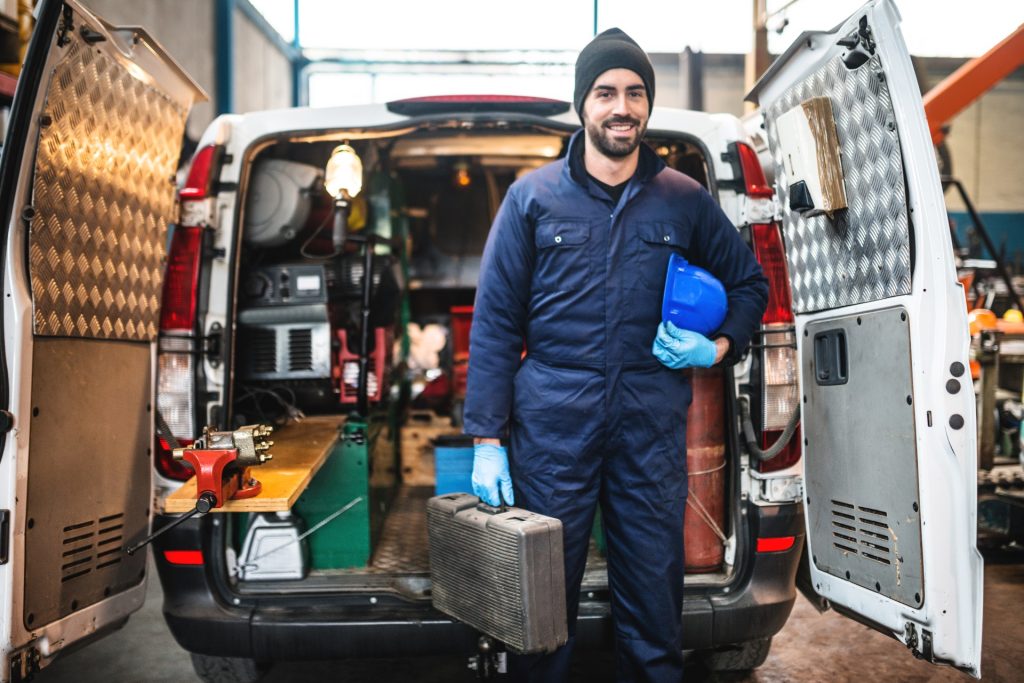 A Unique Network
When you join PHCC you become part of a unique network of people that share your high professional standards and passion for the industry. As partners or competitors, you can always trust fellow members to work with you so that everyone wins.
Build a quality workforce for your company and the industry with PHCC's apprenticeship and journeyman training, scholarships and career promotional material.
Train your people to become the professionals that create and keep loyal customers with PHCC apprenticeship and journeyman training.
Fill the pipeline with tomorrow's skilled technicians using PHCC career development and scholarship materials for school counselors and local career events.
Unite for national, state and local business environments conducive to your success with PHCC's pro-active legislative and regulatory initiatives. Elected leaders and government regulators depend on PHCC to provide your perspective on proposed legislation and regulations. From safety, health, small business and environmental issues to taxation and utility competition—your interests are protected on the state, local and national levels.
Find out how we stand on the issues that affect your bottom line.
Send a pre-written electronic message to Congress and add more power to our advocacy on your behalf.
Count on PHCC-PAC to support legislators who stand up for your business interests.
Count on PHCC periodicals to keep you up-to-date on industry news, technical breakthroughs, and business solutions.
PHCC sifts through the clutter of industry news and publishes what you need to know in a simple, concise weekly e-newsletter—PHCC Online.
Chapter news, technical advice and answers to your questions are in every issue of PHCC's monthly newsletter, The PHCC Connection.
PHCC listens to the issues and challenges you face everyday and offers practical solutions every month in Contractor magazine.
Experience the power of PHCC at the Annual Convention and the ISH North America Trade Show…where networking, education, business and fun are packed into three days every fall.
Choose from more than 50 education sessions and take away information you can apply as soon as you get back.
Check out the latest products, tools and equipment and do business with more than 500 industry exhibitors.
Reconnect with industry friends and meet new ones at special events and informally throughout the convention and show.
Get a strong competitive edge in your market with PHCC-branded customized promotional tools from our growing online Marketing Resource Center.
Give your customers piece of mind by displaying the PHCC logo on uniforms, service vehicles and advertising.
Customize our professionally written radio ad scripts to increase your sales. Add your logo to our consumer education pieces for more positive exposure to your customers.
Get unlimited free technical support with PHCC's toll-free "TechLine" and avoid costly installation mistakes and code violations.
Take advantage of professional grade products that you can install with confidence.
PHCC's Partners For Professionalism
PHCC's Partners For Professionalism offer co-branded products that include enhanced features, benefits and warranties to help you better serve your customers. Save up to 50% on some of your biggest business expenses through exclusive arrangements with PHCC'S Preferred Service Providers.
Total up your annual savings on credit card processing, uniforms, business forms, web sites, employment services, business insurance, fleet services, and fuel—and see the results in your bottom line!
Add savings of up to 50% on all PHCC products programs, services and events with "Members-Only" discounts…and save enough to cover the cost of your annual dues.